Fuel-Cell-Vehicles: Energy Efficient, Fast Refueling, Zero Emissions

Fuel-cell-vehicles which are fueled by hydrogen are now making emission-free transportation a reality. With these vehicles having no moving parts they are quieter during operation, and much more energy efficient if using an electric motor.  Fueling can be done in less than ten minutes, and they have a driving range of around 300 miles while consuming per mile 95% less petroleum than conventional internal engine vehicles.
Since 2015, more than two thousand of these vehicles have been sold or leased in the United States. Buses and Forklifts are some of the Fuel-Cell-Vehicles currently on the market to-day.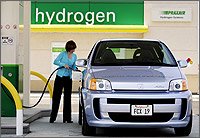 Fuel-Cell-Vehicles
SIMPLE FUEL  in January of 2017 was the winner of the Energy Department (Office of the US Energy Efficiency and Renewable Energy) $1 Million H2 Refuel H-Prize, demonstrating a new breakthrough appliance for refueling FCEV'S.
This appliance can convert water into clean hydrogen fuel, that can be used in homes, community centers, municipalities, or businesses.  The challenge for SIMPLE FUEL was to produce H2 from electricity or natural gas, which they did. 
The device is competitive with the fastest in electric battery charger when it comes to battery electric vehicles. This home-scale appliance can provide a 1-Kilogram fill, (enough fuel to travel approximately 60-70 miles-to Vehicles) in 15 minutes or less at the required pressure, to fully fill hydrogen storage tanks on board the FCEV using hydrogen produced by electrolysis (the method of producing hydrogen from electricity), and this device can provide up to 6 Kilograms of hydrogen a day.
Fuel cell electric vehicles (FCEV'S), are some of the advanced automobiles available with no tailpipe GHG emissions.

---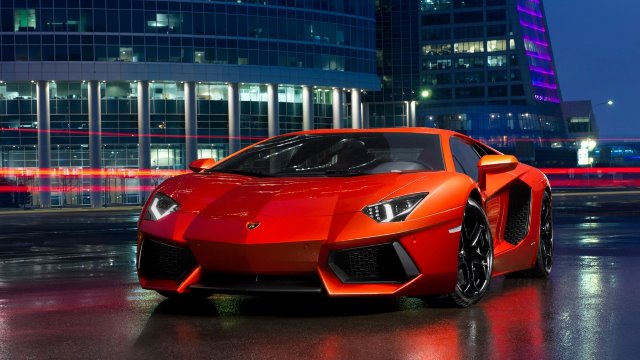 Automobiles
Three hydrogen fuel cell cars are publicly available, they are:The Toyota Mirai, The Hyundai IX35 FCEV, and The Honda Clarity.
More companies are working on the development of hydrogen automobiles but the challenges in FCEV'S production, distribution, storage of hydrogen, fuel cell technologies and overall cost will have to be overcome before these vehicles can be introduced on a large scale.
The U.S. Department of Energy (DOE) have announced today close to $15.8 Million for 30 new projects in the discovery and development of new low cost materials necessary for hydrogen production and storage, and also for fuel cells on board light-duty vehicles.
The Office of Energy Efficiency and Renewable Energy, and Fuel Cell Technologies Office (FCTO), (Annual funding opportunities announcement (FOA) ) in 2017 made selections to entice early-stage materials research, in the advancement of the Departments goals of enabling economic and efficient transportation by way of fuel cell electric vehicles, that use hydrogen fuel produced from different domestic resources.

---
Buses
In Canada Automotive Fuel Cell Cooperation Corp. ( a joint venture between Daimler, Ford, and Ballard Power Systems) situated in Burnaby B.C., is one of the only next generation automotive research development centers in Canada that continues to develop automotive fuel cell technology.
A leader in development and deployment of fuel cell bus technology, Canada has the largest fleet of buses of its kind in the World. The BC transit's fleet provides regular revenue transit service to the community of Whistler British Columbia, and elsewhere these buses have been deployed in San Francisco U.S.A., Hamburg  Germany, Shanghai China, London England, and Sao Paulo Brazil.

Forklifts
Used to lift and transport materials, Forklifts are also known as fuel cell-powered industrial forklift trucks.
The benefits over battery-powered forklifts are that they can work for a full 8-hour shift on a single tank of hydrogen, and refueling can be done in about 3 minutes.  They can also be used in refrigerated warehouses as lower temperatures do not affect their performance, and Forklifts are often used as drop-in replacements.

A study done by the National Academy of Science (NAS), projected that Fuel-Cell-Vehicles could account for 2 Million out of 280 Million light duty vehicles in 2020. The study showed that in 2030 there could be a rapid increase of 25 Million.
For more see: Fuel Cells
Also... Alternative Energies